The facilities at Hakone Kowakien Yunessun are comfortable in all weather, all year round. But please check weather information before visiting and bring clothing that is appropriate for conditions outside our facilities. We are located in a mountainous region (Hakone, Kanagawa Prefecture) at an altitude of about 600 meters, where the weather varies depending on the season.
Temperatures and clothing tips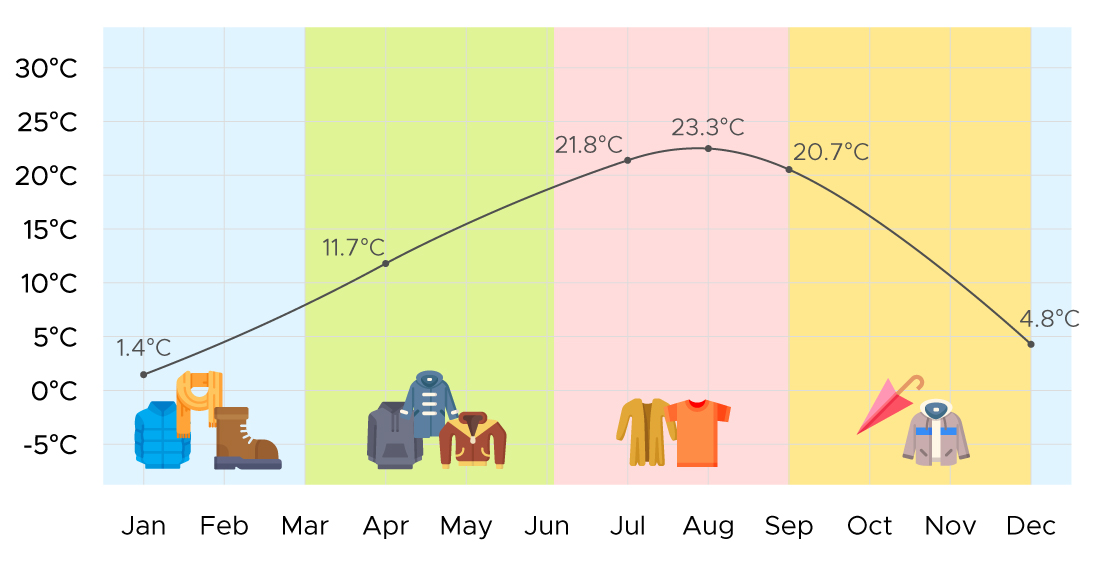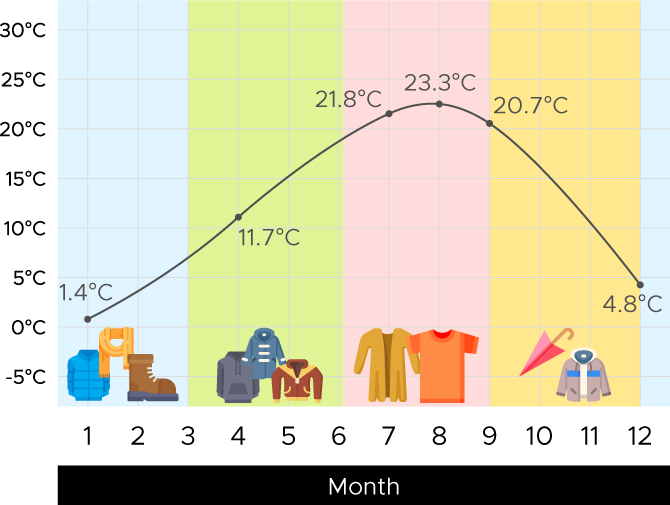 Temperatures in Hakone
Source: WeatherSpark.com
Clothing tips
Spring

We recommend bringing a hoodie or jacket because mornings and nights can be cold at this high altitude. During the cool rainy season in June, which lasts for over half a month, bring a windbreaker or other outer wear just in case.
Summer

Short-sleeved T-shirts are sufficient during the daytime. But it's a good idea to bring light outer wear for foggy and cloudy days when the air may feel somewhat chilly in the mornings and evenings.
Autumn

Since there are many rainy days in Hakone during autumn, we recommend bringing some rain gear. Layering of clothes is a good way to prepare for unexpected temperature drops.
Winter

Temperatures often drop below minus 5℃ in winter and snow may accumulate since it falls several times a month. To stay warm, bring a down coat, scarf, boots, etc.